Kid's Workshop
---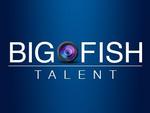 Please see info for the children's workshop below. Contact Ilasiea directly if interested. 
______________________________________

Hello!
Lae Lae's Acting Jam is back in action for the end of winter and I'd love to get some of your kids involved!  This class is fun filled and open to kids at all skill levels in acting.  We work on a wide range of things from auditioning (on camera and theatre prep), monologues, scenes, improv, and most important - having fun!  The class flyer is attached and I hope to see some of your wonderful talent there. 
Next session begins: Saturday March 7 - March 28 (4 weeks)
Time: 11-12:30pm
Age Range: 6 - 14 (one-on-one coaching available for children under 6)
Location: TBD (Library Branch in Cherry Creek or on University Blvd)
Price: $100
Teaching Credits Include: 
Children's Theatre DIrector - KidStage
Teaching Artist Denver Center Theatre Academy (kid's summer camp)
Camp Instructor Denver School of the Arts (kid's summer camp)
Assistant to Kathryn Brink (New Mexico CD) Denver Kid's On-Camera Workshop
Currently touring with Kaiser Permanente's Theatre Education Program
ilasiea L. gray
Actress, Kids Acting Instructor, Casting
Go Back