Open Casting Call for Short Film Production at UC Denver
---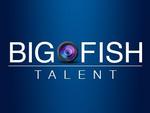 Please contact them directly if you are interested
_____________________________________________

The First Year Production class at UCD is in need of actors for a variety of original, short film projects. We are looking for male and female actors of all ages, with many roles in the 18-45 age range, but also scripts needing children and 45+ adults.
Auditions will take place on the University of Colorado Denver campus on the evenings of Wednesday, Thursday, and Friday, February 25, 26, and 27. Shooting and rehearsal schedules will vary by project, but all will shoot mid to late March.
Please note that these roles are unpaid, but food will be provided on all shoots, and you will receive a finished copy of your work for your reel. This is also an opportunity to work with professionally-trained students on original film projects, with potential film festival screenings and collaboration on future film projects also possible. Some of the shoots will be union, and some will be non-union.
Please submit a headshot and resume to 
ucproductionone@gmail.com
, and interested student directors will contact you with sides and with further details on audition location and time. Thank you for your time and consideration. We look forward to hearing from you!
Go Back