'The Aviation Cocktail'
---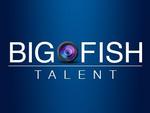 'The Aviation Cocktail' stars several of our very own Big Fish talent and is now viewable on VOD! 
Congratulations to Michael Haskins, Brandon Eaton, Leah Lockhart, Connor Boyle, Katie Bevard and everyone who did such great work on this project! 
See below for information on the film, as well as the link to rent or purchase. 
Thanks, 
Emily 
http://vimeo.com/ondemand/aviationcocktail
'The Aviation Cocktail' is gritty and moody thriller set in the 1950s. It's the story of three men dealing with PTSD post WWII; pilot Jack Fisher (Michael Haskins), his sheriff brother Henry (Beau Kiger) and longtime friend Bob Halloran (Brandon Eaton) whose lives fall apart after they murder a suspected serial killer. Writer/director David Higgins explores the lives of his three protagonists and the private hell that each of them is going through. A great slice of 1950s Americana that reveals the rot and decay beneath the polished veneer…  
The 94-minute film is a labor of love. The movie was shot in Nebraska and Colorado with local actors and crew, and the soundtrack features music from members of Denver-based alternative band Snake Rattle Rattle Snake (
http://theaviationcocktailfilmsoundtrack.bandcamp.com/
).  
The movie has garnered good reviews; it took "Best Fiction Trailer" at the 2011 International Movie Trailer Festival, "Best Feature Narrative" at the Trail Dance Film Festival 2013, "Best Overall Ready For Distribution Project" at the Florida Media Market 2013 and was #2 in the 'Top 10 Indie Features' for 2013 on 
roguecinema.com
.  
'The Aviation Cocktail' also played a role in legislation aimed at bringing more film business to Nebraska. The film, which was mostly shot in the town of Valentine, Nebraska, was offered up as a success story by State Senator Colby Coash. A film incentive bill passed with the help of several filmmakers. Among those testifying in favor of Coash's LB863 bill was Omaha native and filmmaker Alexander Payne and actor John Beasley.  
Best,
David Higgins
theaviationcocktail.com
Go Back