Reality Show Casting!
---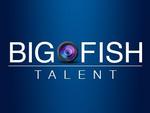 Reality Show Casting! 
Please contact Casting Empire directly if you are interested. 
Thanks!

Now casting Improv Actors with real restaurant experience (Denver)

Seeking male and female improv actors of all ages and ethnicities who have restaurant experience, or have been fired from a restaurant (i.e server, manager, chef, bartender, bus boy, etc.) for upcoming reality show on a major cable network. Pay is $200 if booked. 

Roles Needed:
Chefs/Cooks
Restaurant Managers
Hostess's
Busboys
Bartenders
Waiters/Waitresses

Please respond with your contact information, a picture, and any relevant restaurant experience to castingempire@gmail.com
Please do not respond if you are not a local, or cannot get to Denver very easily!
Go Back