Weekly Tip!
---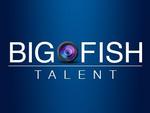 "If you cannot visualize clearly where you are, who you are talking too, and what's going on.......then you are not ready to walk into the audition."
Is our awesome tip for the week from Acting Coach and Casting Director Su Coffey!!

Thank you Su Coffey for the great tip!
Go Back