Weekly Tip!
---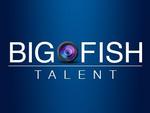 Hi Big Fishers! 

Today we are starting to post awesome tips for you to check out and gain from! 

With that said today's tip is from New Mexico Casting Director, Kathryn Brink!

Here is her awesome tip for all of you!

"1) MAKE YOUR CHOICES IN ORDER TO REACT
2) Always ask yourself not only WHAT DO I WANT, but WHAT DO I WANT FROM YOU? 
3) FOCUS on the STORY, not the LINES"

Thank you Kathryn Brink!
Go Back